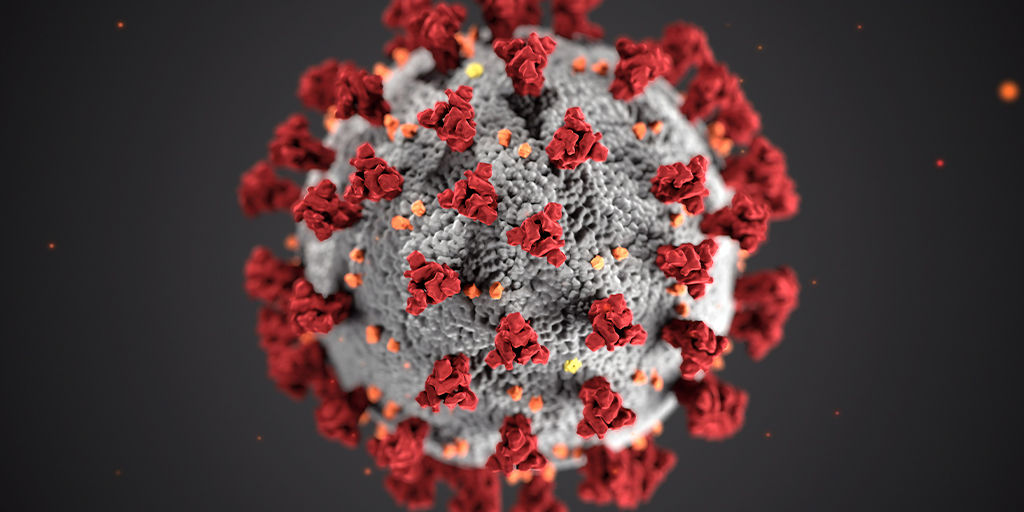 Like everyone, the unprecedented events of the 2020 Covid-19 pandemic had significant impact on the Chiropractic Research Council, with numerous barriers to hinder research productivity and a substantial reduction in income.
However, despite all this, during 2020 we managed to make progress with several research initiatives that will help to build UK chiropractic research capacity for the benefit of UK patients and members of the public. We also ensured the ongoing support and funding of our dedicated research team in these hugely challenging times.
CRUNCh!
Early in the year, we saw the launch of the Collaborative Research UK Network for Chiropractic, "CRUNCh', the UK's first ever chiropractic practice-based research network. The project is headed up by AECC University College researcher, Michelle Holmes, with work investigating the implementation of CRUNCh within the UK chiropractic profession.
Widely-used in other healthcare professions and the international chiropractic research community, CRUNCh will enhance UK research capacity enormously. The research network will enable the collection of clinical data on a large scale, enhance dissemination of research findings, and develop a network of like-minded clinical researchers, enabling the everyday chiropractic clinician to participate easily in research studies. In the future, CRUNCh could be used in collaboration with other healthcare professions enabling the execution of interdisciplinary research studies, and to conduct multinational research studies, within and beyond, the chiropractic profession.
New PhD student
In early spring, we were delighted to see chiropractor Marc Sanders accepted as a PhD student at the University of Southampton. Fully-funded by the CRC, Marc joined the established research team in the Department of Primary Care and Population Sciences (PCPS), Faculty of Medicine at the prestigious University of Southampton. His appointment by the University of Southampton completes the CRC-funded chiropractic research 'hierarchy', made up of Senior Research Fellow, Dave Newell, Research Fellow, Jonathan Field, and now, Marc Sanders. Together their work at University of Southampton is investigating the implementation of chiropractic into healthcare settings, chiropractic care of the older patient, and contextual factors in chiropractic care.
Marc's PhD is investigating the implementation of chiropractic care into existing national and international musculoskeletal care-pathways. This is an important and impactful study that will enhance the incorporation of chiropractic into the mainstream healthcare setting.
Unfortunately, Marc's registration at Southampton and the official start of his PhD was delayed due to the national lockdown March – June 2020. However, Marc used the time effectively, and got underway with his systematic review. With more time available as he was unable to fulfil his commitments as a chiropractic clinician due to lockdown, he made excellent progress and quickly attained the necessary research skills required to conduct complex research studies.
Telehealth in chiropractic
In addition to his PhD studies, Marc, along with the Southampton research team and early chiropractic researcher, Shane Derbyshire, conducted a series of rapid-studies into the use of telehealth in the chiropractic setting. These explored the views of chiropractors using telehealth, the impact of telehealth on therapeutic alliance in a chiropractic setting and the potential barriers to the use of remote consultations amongst chiropractors. This substantial and timely body of work not only explored key contemporary chiropractic issues during the pandemic, but also resulted in three papers submitted for publication towards the end of the year.
Regrettably, some other research activities were hampered due to the pandemic. CRC Research Fellow, Jonathan Field was released from 1 of 2 days' research activities at University of Southampton, in order to deliver essential health-care services on the frontline. This decision was made in accordance with guidance from the National Institute of Health Research, but reduced Jonathan's research time by 50%.
Data Collection
Collection of clinical data was also made impossible during national lockdown, as the majority of chiropractors were unable to see patients on a face-to-face basis for several months, March – June 2020. For example, collection of data for the CRC-funded study into the chiropractic management of the elderly patient ('BACE-C' Primary Investigator Jonathan Field, part of a larger, multinational study), was delayed as the majority of clinics were closed during lockdown. Additionally, with many older people placed into the 'shielding, very vulnerable or vulnerable' category, many potential subjects for this study were unable to attend for chiropractic care. Similarly, data collection regarding the implementation of chiropractic care in existing healthcare pathways was impaired as people were unable to attend their usual healthcare facilities during lockdown. Not only this, access to academic and research institutions was mostly impossible during lockdown, preventing access to previously collected data. However, with clinical researchers freed up from their clinical commitments during lockdown, significant progress was made on the systematic reviews, methodologies and protocols supporting the various CRC-funded research projects, with an anticipated submission for publication within the next 6 months.
Fortunately, with the easing of lockdown in the second half of 2020, most clinics re-opened (albeit under strict Covid-19 protocols and substantially reduced capacity) and hence collection of clinical data for these important studies resumed.
Internships and Conventions
Regrettably, Covid-19 also resulted in the cancellation of several CRC-funded research activities. The Programme for Early Researchers in Chiropractic, PERC 2020, an 8-week interdisciplinary research internship for new MSK graduates, was cancelled, preventing participation of 3 new chiropractic graduates who had demonstrated exceptional potential as early career chiropractic researchers. The internship, (run in affiliation with Versus Arthritis at the University of Nottingham's Centre for Sport, Exercise and Osteoarthritis Research and a network of 6 prestigious UK universities with an excellent reputation for MSK research), is a fantastic opportunity to develop the research skills and develop an interdisciplinary research network for early career researchers. It was a huge pity to see this cancelled, but we hope to resume participation in the scheme in the future.
The CRC-funded research team from the University of Southampton had papers accepted for presentation at the European Chiropractors' Union Convention in Utrecht May 2020. Regrettably, the Convention was cancelled, preventing dissemination of research findings and an opportunity for the CRC to further raise its profile amongst the international chiropractic research community. We were particularly disappointed for Savanna Koebisch, one of PERC 2019's interns, as she wasn't able to present her paper that had been accepted for presentation – a fine achievement for a new graduate chiropractor! Nor were we able to provide financial assistance to two final year chiropractic students who had demonstrated significant flair and commitment to research to attend the convention. The CRC feels it is vitally important to nurture and develop our researchers of tomorrow from a grass-roots level so as to ensure sustainable research capacity and productivity in the future, so was particularly sad at these missed opportunities.
As the pandemic persisted for the duration of 2020, we saw the cancellation of other national and international meetings, conferences and conventions – events that we would have hoped to attend in order to disseminate important research findings, and raise the profile of the CRC and our researchers. Like us all, we look forward to the resumption of all these activities just as soon as is possible!
None of the work would be possible without the financial support of the membership of the British Chiropractic Association; whilst collection of their levy was paused in March 2020 in recognition of the financial hardship that many clinicians might face due to Covid-19, we are hugely grateful for the memberships' ongoing commitment to the CRC.
We welcome any voluntary donations to make up for the shortfall of 2020 so that we may continue to support our researchers and their ongoing projects for the benefit of our chiropractic patients.